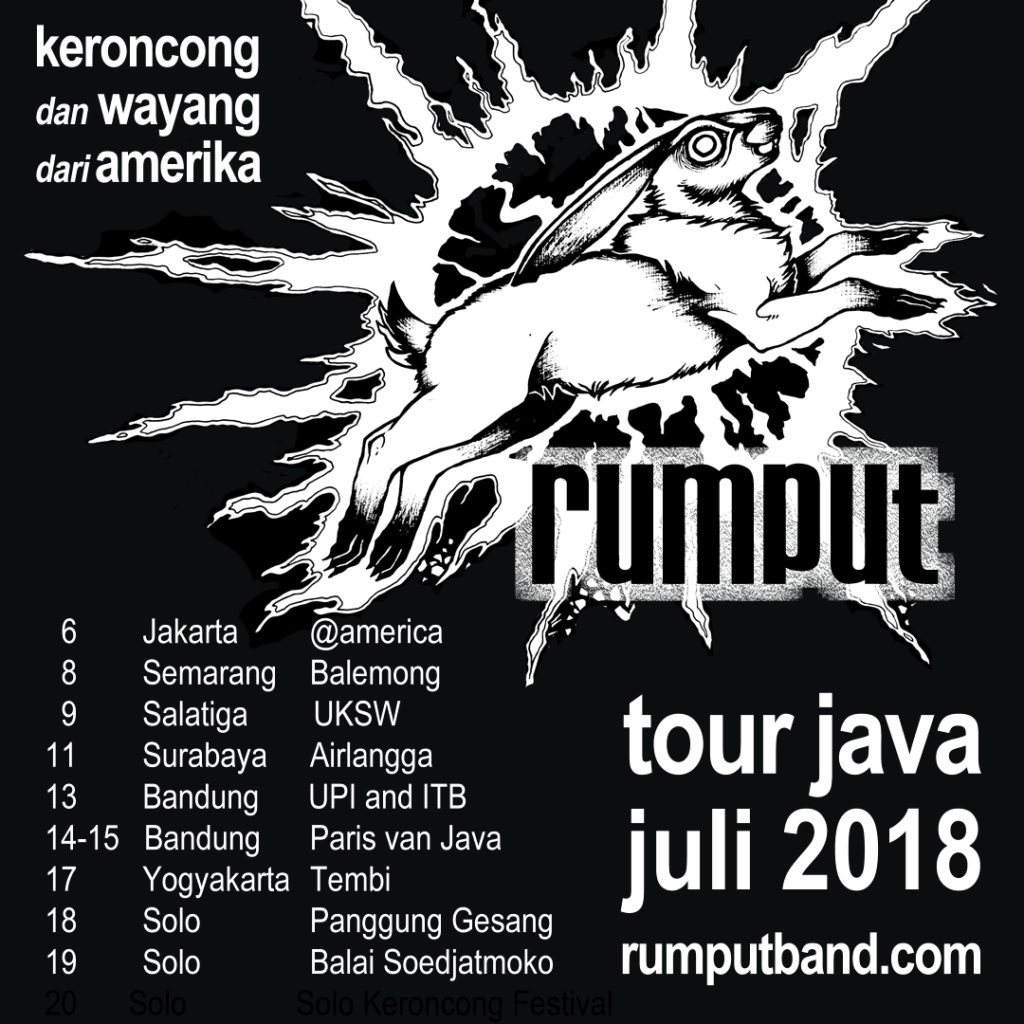 We're launching our new project, Akar, with a tour of Java featuring crankies, storytelling, songs, and international collaborators.
Beyond the simple pleasure of of performing beautiful music and shadow theater, Rumput's mission has been intercultural communion through study and collaboration. Last year we traveled to Java on the extraordinary opportunity of an invited 12-day residency. The timing lined up fortuitously with Andy's academic research in Bali and the departure of three of our members for a year of intensive study in Java — Hannah on a Fulbright scholarship to study keroncong, Natalie on a Darmasiswa scholarship to study gamelan, and Edward on a Darmasiswa to study wayang (shadow puppetry). We got to escort them overseas, play music together, immerse ourselves in the local culture, and collaborate with enormously talented Javanese musicians.
This summer we're mounting a similar journey on the other end of our scholars' study year. But this time we're traveling on our own steam, with our own agenda, rather than on a sponsored, curated, and all-expenses-paid trip. This will enable us to dig deeper into the highly localized cultures of several Indonesian cities.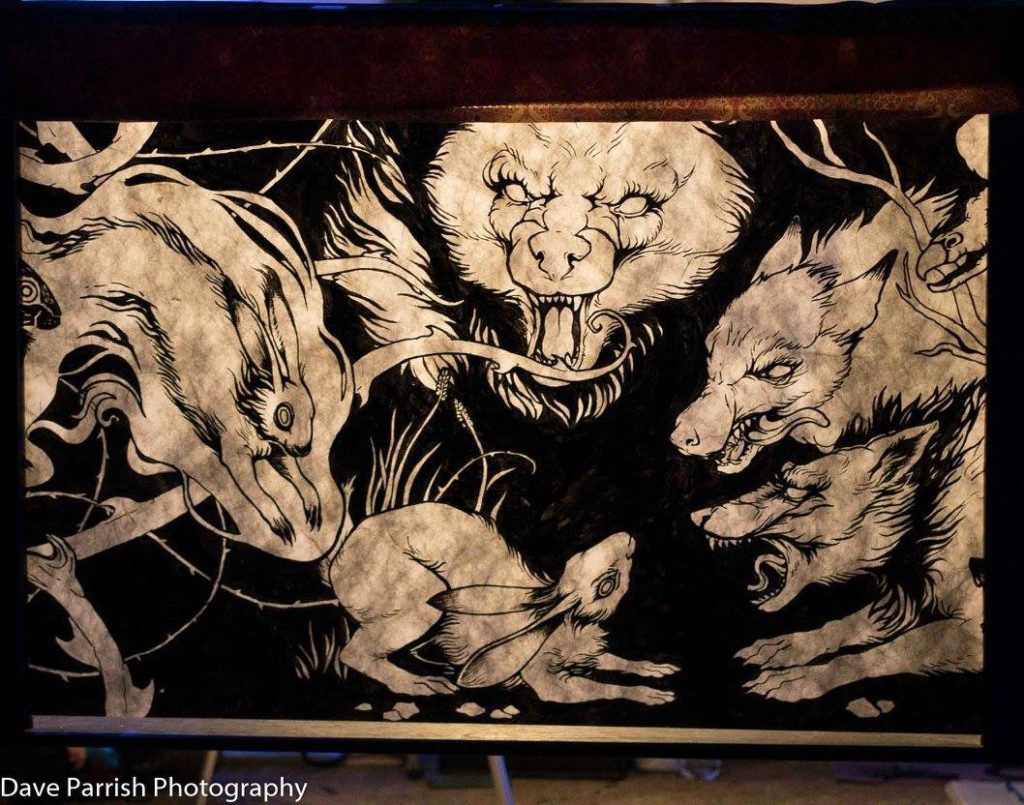 Detail from Beth Reid's "Brer Rabbit" crankie. Photo by Robert Parrish.