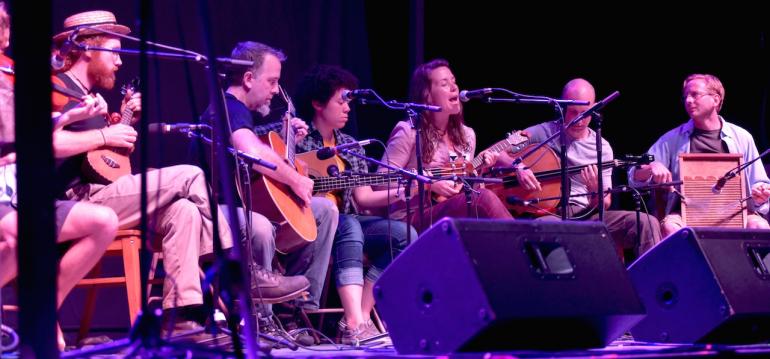 The Clifftop Appalachian String-Band Festival is a week-long gathering for musicians and friends that features concerts, contests, flatfoot dancing, campfires and workshops. Rumput entered the Neo-Traditional competition and made it to the finals!
We also made some great new friends.  Watch for future collaborations, shows, and crankies with this year's neo-traditional winners The Early Mays.
See the write-up at No Depression.